Products description
Digital print of the oil painting 'Golden Fleece' by Carl Barks on canvas-like structure.

Original: 1972 / Picture number: 8-72 / 24x12 inches.
The motive goes back to a panel in "The Golden Fleecing" (US 12, 1955). In its unusual wide format, the picture is adapted to the underlying panel. Thus the movement of Scrooge McDuck, who hurries to the finish line like a runner, becomes clear. Evil omens are incorporated everywhere. Not only in the latticework do the harpies point to their presence, but also in the shadow of Scrooge McDuck the threat becomes real. The stone work radiates a claustrophobic mood. All these elements are already present in the original comic panel. Barks emphasized the harpy motif in the painting and concentrated the lighting of the room through the small hand lanterns on the fleece.
---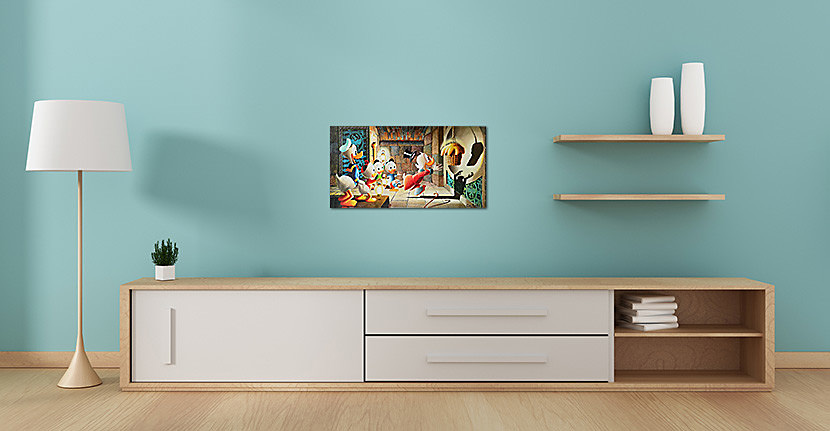 ---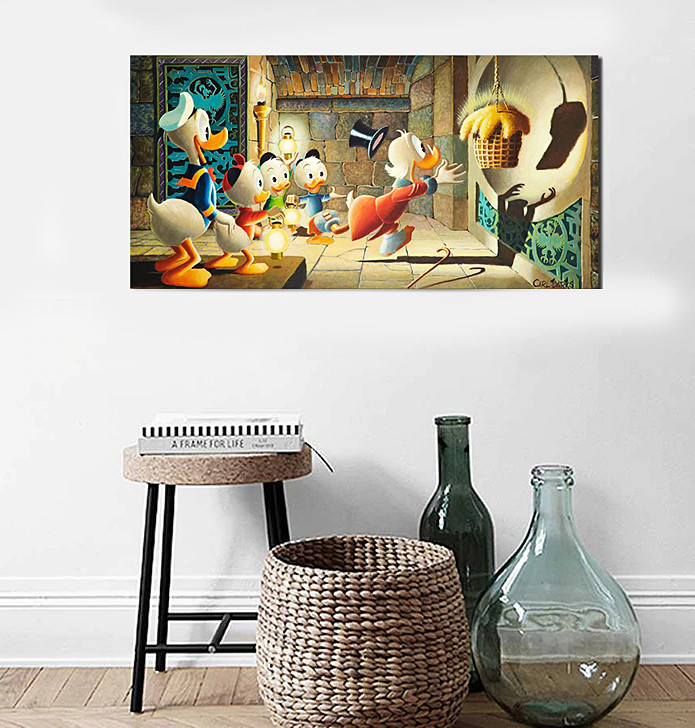 ---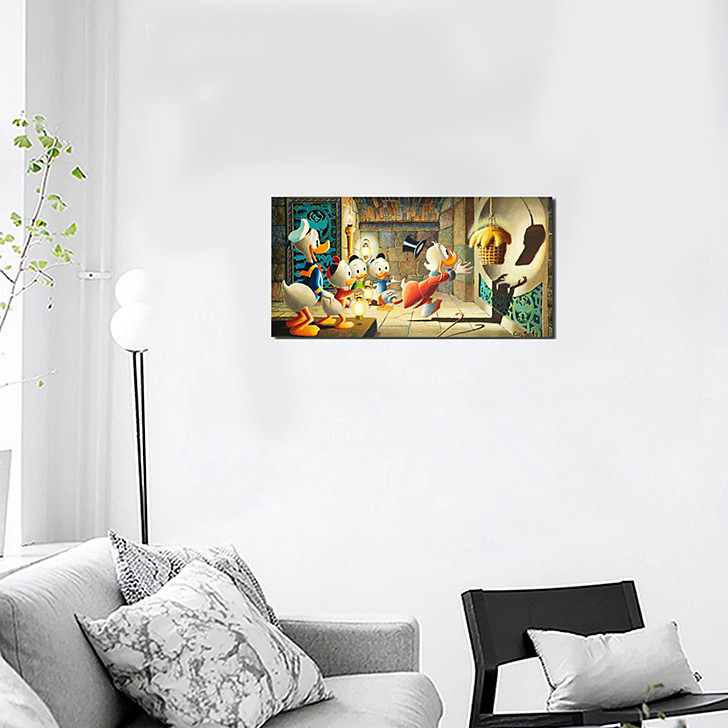 Customers who bought this product also bought the following products: